Precision Speed Equipment, Inc.
[PSE] was established in 1980 as a supplier of direct spark ignitors and manifolds for gas appliances.
PSE has since expanded its product base to include flame sensors, pilot burner assemblies, ignition cables, customized hot surface ignitors and other specialty products.
PSE currently has 110 employees producing products in a 35,000 sq. ft. facility located in Sturgis, Michigan. It has experienced continued growth since 1996. This has been attributed to the fact that it has obtained the reputation as having the best and fastest new product development department in the world, along with superior customer service and quality products.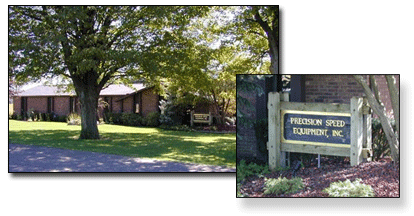 For further information on how PSE can help support your company, please contact one of the following:
President: Robert H. Griffioen
General / Sales Manager: Keith Schultz
Engineering Manager: Matt Kleine
Quality Manager: Tom Beal